Home insurance products are offered by DPJL Agency, which offers Intact Insurance products exclusively. Our agents will help you find the best home insurance for your needs from Intact Insurance's extensive range of products and benefits.
Go to the DPJL Agency website to request a home insurance quote.
Effective December 1, 2020, most Groupe DPJL clients with auto, home and recreational vehicles insurance policies exclusively with Intact Insurance are being served by the new DPJL Agency. Personal insurance clients affected by this change will be notified by email or regular mail in the coming days. Don't worry: your Intact Insurance coverage will stay exactly the same, and no action is required on your part.
However, Groupe DPJL personal insurance clients who do not have Intact Insurance products exclusively as well as Groupe DPJL business insurance clients will continue to be served by Groupe DPJL, Damage Insurance Firm. For more information, go to this page.
If you are already a Groupe DPJL client and have coverage from an insurer other than Intact Insurance, call us for a quote at 1-833-983-3761.
Stay safe and secure at home with S.O.S Identity ®
With Intact Insurance's extended home coverages, enjoy additional protection for your new reality. Add identity theft coverage and cyber protection to your home insurance policy, and stay safe when you work from home.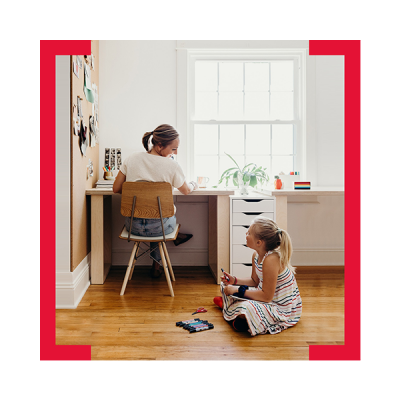 Make an informed decision when it comes to your home insurance
As a homeowner, your house is your most valuable asset. Consult one of our home insurance representatives to make sure this precious space is fully protected. He will evaluate your needs and recommend products to suit your needs.
Let us tell you about you the coverage available
The Owner Occupancy policy includes the following coverages:
Your home

You can establish the amount of insurance needed to cover the cost of rebuilding your home using an appraisal guide or, even better, the services of a professional appraiser.

Your dependencies

A percentage of the home insurance amount is included for dependencies (detached garage, shed, etc.).
Your personal property

This includes home décor items, bedding, clothing, even your toothbrush! An inventory of your belongings will help you determine how much insurance you need.

Your living expenses

This amount covers the additional costs of temporary accommodations, food, and living expenses while your home is uninhabitable as a result of a covered accident.
Do you have furs, artwork, collections or cash in your home? We recommend that you check the coverage limits in your current policy and insure your valuables for their full worth.
Several other coverages are available and some, like Replacement value with no obligation to rebuild, Single deductible or Water damage, are even free if you meet the insurer's criteria.
Find an insurer, regardless of your history
We deal with specialized insurers who offer products with the potential to meet your insurance needs. Contact us and together we'll find solutions that are right for you.
Take advantage of discounts
There are several ways you can lower your premium:
Group your home and auto insurance together
Increase your deductible
Tell us what you do for a living; some professions are eligible for discounts
Make your home smoke-free
Install a fire and theft alarm system in your home
You could save money by reassessing your need for specific insurance. Make sure your specified perils coverage isn't more than you need. Over time, some of your belongings may have depreciated in value. If this is the case, you may no longer need specific coverage for these items.