Looking for a car, home or RV insurance?

Get a quote from DPJL Damage Insurance Agency.
For Intact Insurance customers
COVID-19 Update: Intact offers relief to personal auto customers in Canada.
Intact is committed to helping customers affected by the evolving pandemic. If you're a personal auto customer in need whose driving habits have changed, including commuting for essential reasons, you'll be able to request relief equivalent to one month of your auto premium. To apply, visit Client Centre, the Intact app or talk to your broker.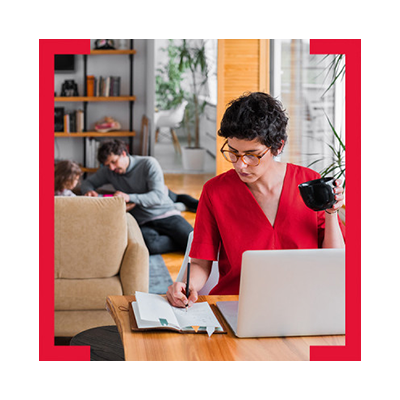 Effective December 1, 2020, most Groupe DPJL clients with auto, home and recreational vehicles insurance policies exclusively with Intact Insurance are being served by the new DPJL Agency. Don't worry: your Intact Insurance coverage will stay exactly the same, and no action is required on your part. For more information, go to this page.
However, Groupe DPJL personal insurance clients who do not have Intact Insurance products exclusively as well as Groupe DPJL business insurance clients will continue to be the served by Groupe DPJL, Damage Insurance Firm.
COVID-19: A message from Diane Joly, President of DPJL
In these challenging times, we are here for you. We are continuing to offer you our best customer service and support you through this difficult situation.
We help make your life easier
Your insurance broker is there to help you choose the protection that best meets your needs. We scour our network of suppliers for the best products and present them to you in terms that are easy to understand. And because your DPJL broker works for you, he's always on the lookout for new ways to save you money!
You can count on us
Your broker is your ally. Depending on what stage you're at in life, he'll guide you through the ins and outs of insurance and help you when it comes to making a claim. What could be more reassuring than having an expert on your side?
Connected to people and technology
Our dedicated brokers adapt to your situation to always endeavour to serve you better. Meet with them in person, or contact them through our website. Your time is valuable and you deserve personalized service.
The DPJL broker experience means…
Having a dedicated professional available to meet with you

Having an advisor to help you better protect your assets

Obtaining an analysis of your needs, and having the time to talk about them
Having access to a wide range of coverages and clear explanations about them

Having an independent expert who negotiates on your behalf and saves you money

Having an ally to help guide you through the claims process